Customer Data Platforms (CDP) vs Single Customer View (SCV)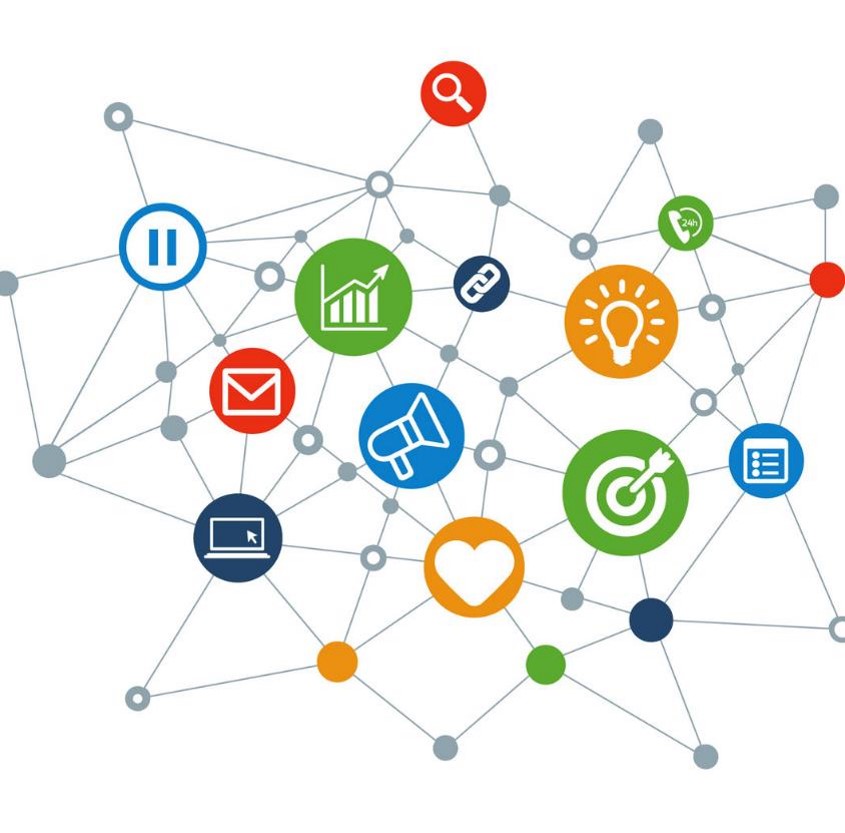 When trying to better understand their customers and improve the purchasing journey, businesses are often overwhelmed by the volume of data available.
This includes data collected from different marketing channels (digital and offline), their sales systems and their customer services operations.
Why the need for a centralised database?
Often such data is located across different and disparate systems. This makes it difficult to gain a holistic picture and capture important insights to improve marketing approaches and the customer journey in general.
There are also increasing demands from customers for businesses to personalise the messages they send to them. Finding a way which achieves this, but in an automated way, is an ongoing challenge.
CDP vs SCV
Throughout the marketing industry, many companies have spent years developing tools to harmonise disparate data sources and monitor their marketing activities' effectiveness more accurately. This often leads to confusion around what exactly all the different tools are. A common area of confusion is the difference between the Customer Data Platform (CDP) and the Single Customer View (SCV)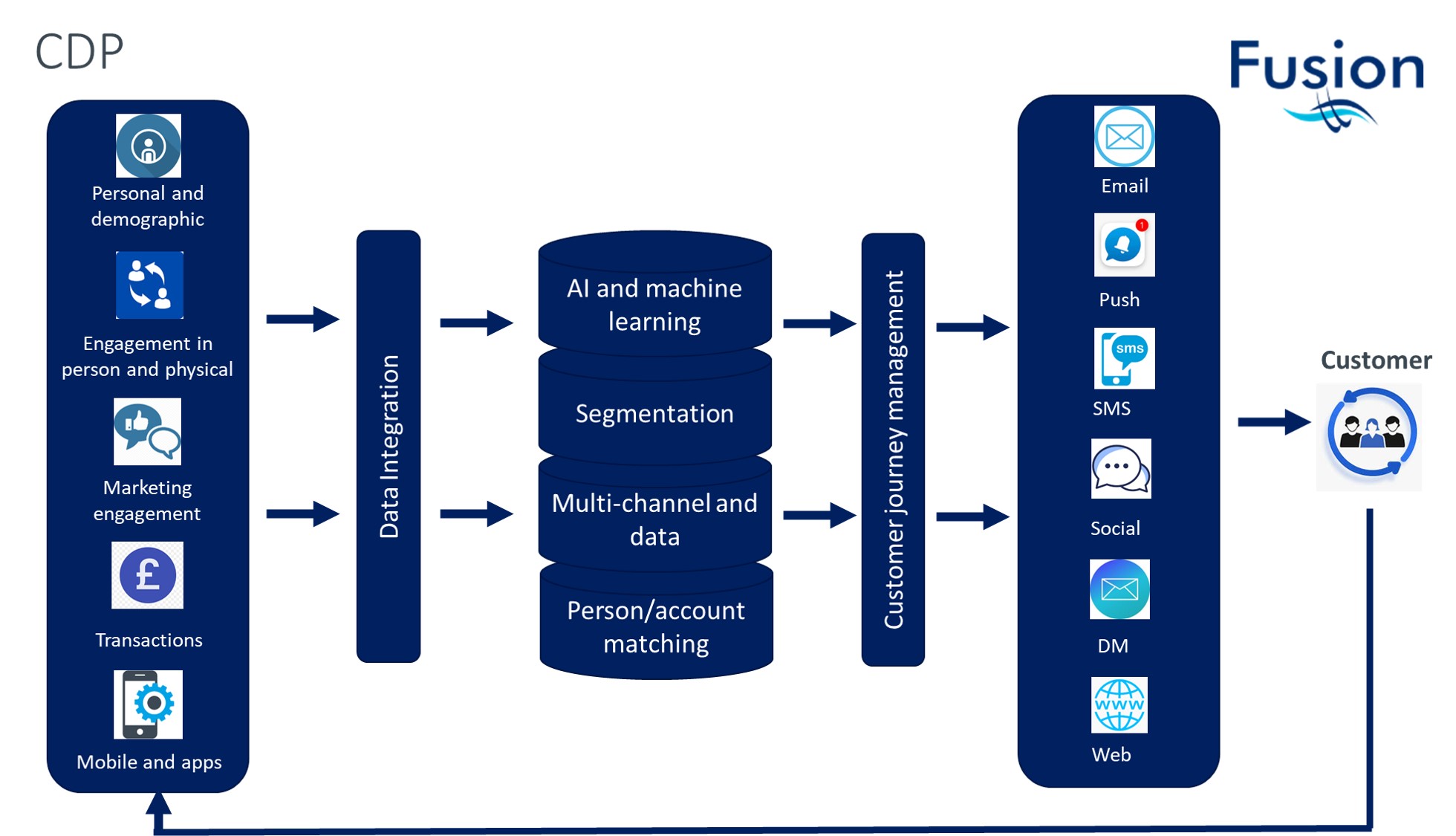 A Customer Data Platform explained
This is a piece of software that combines data from multiple sources to create a single centralised customer database for the whole organisation. That will typically contain all data and touchpoints a customer might have had with its products or services and the different facets of its operations.
For example, it might include Facebook interactions, email, website visits, chat box history and any other channels that they might have interacted with. The source of this data is largely found within the organisation's own systems and software. It tends to serve up identifiable data rather than anonymised.
CDPs continually gather this information and can produce overall behavioural portraits of customers beyond their formal interactions with the organisation. These help to form predictive behavioural trends, which can then be used to create personalised interactions for customers.
To be truly effective a CDP must:
Provide a 360-degree view of the customer
Gather data from multiple sources into one platform, including first-party, second-party, and third-party data from online and offline sources
Unify customer profiles across systems
Connect with other systems to allow marketers to execute campaigns
Improve targeting for marketing campaign
By way of an example, consider a customer who is looking to buy a sofa. They may have initially:
Run a web search to view different sorts of sofas they could buy
Visited a number of review websites to gauge the best place or type to buy
Visited a few shops that sold sofas to try them out
Watched some content on sofas – TV advertising, Online advertising
When they decided the style and make of sofa they wanted, they may then:
Research online the best place to get it
Visit more sites to compare prices, delivery and other service options
Possibly engage in live chat to ask some questions.
All these represents different points in the purchasing journey. If a sofa retailer leaves a positive impression and delivers a good experience at each stage, the customer is likely to favour them in their final purchasing decision. That is helped if the company serves tailored content to the customer to satisfy their information needs given the stage they are at in the journey.
A CDP is in a stronger position to understand and analyse the different touchpoints a customer has experienced and help guide the company serve up that tailored content, messaging and offers in a timely way.
Single Customer View explained
A single customer view (SCV) is created from the CDP and is a summarised view of variables within the platform at a customer level.
For example, an organisation's finance team might want to see a certain aggregation of variables for their reporting purposes. A Customer Relationship Manager might want an aggregations for campaigning.
The SCV is therefore a cleansed and de-duplicated summarised view formed from the CDP data, and based around what the company might want to report on.
How we can help
Going back to CDPs, they help organisations in many ways and these include:
Alerting them so they can respond quickly to changes in their markets and customer behaviour
Serving better customer insights to improve decision-making across their operations
Improving how they optimise their marketing and sales-related spend
Delivering a better customer experience
Improving organisational efficiency from the integration and streamlining of different systems
Here at Fusion we are currently helping a number of clients create CDPs. These incorporate data from both prospect and customer acquisition activity. Drawing on our Webfusion product we can also track clients' on-site activity, browsing behaviour and show which channels or channel combinations are driving the sales in comparison to costs. This is helping organisations evaluate marketing return on investment more accurately.
Get in touch if you would like a conversation about how we could help you.