Integrating Data to Power Business Performance
---
Fusion Analytics was set up in 2016 by Howard Thompson, an experienced "hands on" Director of Analytics and professional services.
Having successfully set up multiple analytics teams both internally and for clients, developed a range of optimisation software, supported the development and delivery of a wide range of projects Howard created Fusion to deliver three key areas:
Consultancy
Data is everywhere however with up to 85% of big data projects failing many people struggle to know where to turn. The Fusion Analytics' team hold many, many years of analytics and data experience and are specialists in their field.
Businesses regularly turn to us for solutions to help them:
Gain access to more meaningful and accurate data to aid business decisions
Correct problematic or simplify complex data management and analytics issues
Harmonise disparate data collection systems and create seamless reporting
Audit and test for errors in their systems and processes
Business Analyst 
"It was a delight to work with the Fusion Analytics team on this project. They forged a great working relationship with us and soon became a valued partner and natural extension of our team working on the assignment. We were most impressed by their knowledge and how highly skilled team members were. They gave great recommendations and provided valuable training to support the project's success."
Services
Setting up an analytics development team is expensive. In contrast external analytics contractors can be useful to give a project momentum but once the project is over there is can be a limit to what support they can provide.
Fusion has created a hybrid solution to enable Clients and Agencies to utilise the wide range of resources needed to complete their projects.
Our work in this area includes
Development: Building databases or data marts to feed; analytical models, reporting platforms, or custom solutions
Data Analytics: Data mining, modelling, segmentation and insight 
Digital Analytics: Reviewing your digital architecture, tagging and reporting capabilities
How we helped the Nordique
Nordique is a successful blog and e-commerce site focusing on the life and style of all Nordic countries.
However, Nordique was having troubles finding what was driving the traffic to the site. Click below to see how we helped them:
Technology
We have built best of breed digital data capture solutions which overcome common challenges in data capture and analysis and integrate with offline data sources.
WebFusion is our analytics software that captures the interaction and behaviour of all your visitors and prospects across all digital platforms. It then integrates them with offline data sources such as your CRM database to provide practical and useful management information.
Using a mixture of tagging and pixels and data integration techniques WebFusion creates a digital Single Customer View from data from multiple channels.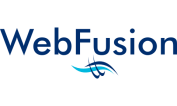 Technical Architect
"We were really impressed by Fusion Analytics' approach. They were able to deliver flexible solutions as the project's architecture developed and new data sources emerged and needed to be accommodated. Throughout the project, the Fusion team provided highly practical and sensible solutions to the business challenges we faced. This was greatly helped by the outstanding delivery documentation they equipped us with."