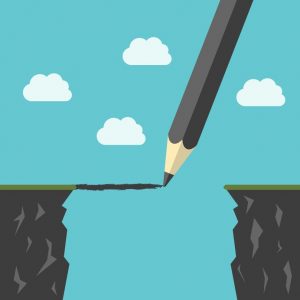 In these unprecedented times, it can be tough to quickly access the right talent for projects and keep clients happy. At the same time, no agency wants to turn away work or complete an assignment to the client's dissatisfaction.
As teams contract or become more flexible to adapt to the new trading conditions, gaps in expertise can emerge. Outsourcing for a one-off assignment can make real commercial sense in a difficult economy.
A recent and common example
An agency client of ours recently experienced a major whammy in this respect. Over the course of a number of weeks, 4 key members of their email marketing team for a major client account left.
Without a senior lead on the account, the junior members of the team struggled to scope and direct campaigns correctly with the client. This led to over-runs and other problems, which then needed to be written off. The profitability threshold on the work, and client account in general, took a nosedive. The client was getting frustrated too and there was a risk the agency would lose the account.
As a temporary measure the agency turned to us. We were able to springboard in senior account management experience to their team.
And as a result we:
Introduced a more robust briefing process so the client's needs and expectations were accurately recorded.
Established a more efficient production and sign-off process to reduce the scope-creep on jobs and ensure the agency's client was happy with the result.
White-labelled our systems to help the agency evaluate the client's campaigns more effectively. This enabled them to, not only advise their client on the KPIs' performance, but also upsell other ideas and campaign treatments from the learning points which arose from the metrics.
Helped the agency identify the skills they were lacking in their team to inform their recruitment search.
Once they'd recruited fresh team members we trained them on the new systems and processes.
Going forward this ensured continuity of support and a higher quality of work from the agency to their client. It also helped them find a way to work more efficiently and effectively. As a result profitability of the account was soon turned around from a downwards direction to an upward one.
Lessons to learn
Staff attrition is a natural part of business. In a tough recruitment market, and whilst they're finding the best talent for their business, agencies do have other options though. Consider temporary outsourced specialists who can bring seamless continuity in your client work. Draw on specialists to make the most of their varied experience and wealth of knowledge. Above all, don't panic. Help is a call or email away.
Can we help?
If you need help filling a current gap in your agency's digital, data, analytics, online and offline marketing expertise, why not give the Fusion Analytics team of experienced consultants a call?