If you've ever wondered why there are different approaches to marketing attribution and want to find the best way to measure the influence your marketing has on the customer journey, we have a tool which can help.
It will help you to determine the best attribution approach for your business and check if you're using the best components for your marketing mix.
You can download the free diagnostic tool by clicking on the image below.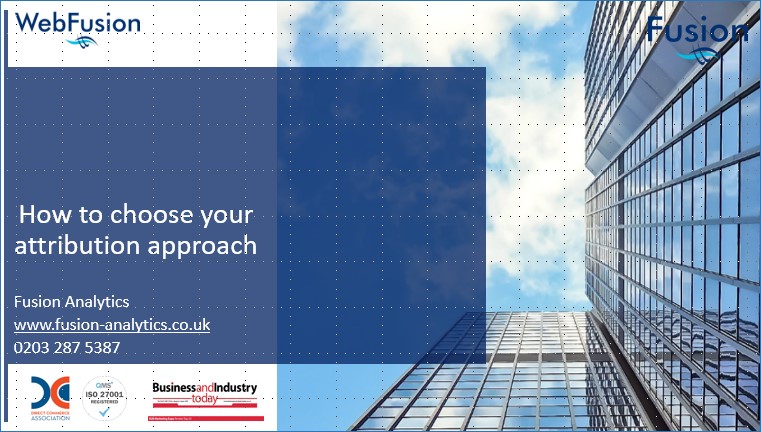 And if you need help with any of your marketing attribution or analytics approach, please get in touch with our team of specialists on E info@fusion-analytics.co.uk or by giving us a call on 02032875387