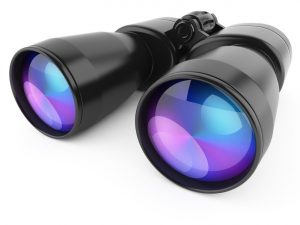 2019 will no doubt go down as a year of huge political upheaval and uncertainty, where businesses tried to navigate their way through an unclear economic landscape. With the recent election result, does this mean everyone can finally have some surety in their plans?
For those involved in marketing data management and analytics, here are our 5 predictions for 2020. We hope they help your thoughts and preparations for the journey ahead.
Implementation of Brexit plans
Hopefully with a swift Brexit decision in January, businesses can now start to make decisions. Having already reviewed and prepared for multiple outcomes; the 'best fit' options can now be put into action. For agencies and suppliers, we all need to be ready to take a new range of instructions in early 2020.
A rise in strategic platform investment
With businesses knowing how they want to grow and invest, this should mean a focus on looking ahead rather than just keeping afloat. The smarter businesses will stop looking for the quick wins, and instead invest in longer-term and future-proofed platforms.
We have certainly seen a large increase in companies interested in WebFusion for its strategic capabilities. Good news for those organisations after years of struggling with a range of "tactical toys" and quick-fixes.
A reduction in personalisation
There has been a lot of talk about the death of personalisation in the industry press. Whilst the case studies look promising, the resources required to action a true personalised approach are significant; even with the right tool set. So will personalisation simply remain a pipe dream? We think it will for now.
The year of the social enterprise
Having recently started working with social enterprises like Good Karma, we have witnessed great feedback from the market. Many larger organisations have Corporate Social Responsibility budgets or targets, which social enterprises can meet nicely. From a partnership perspective, it has been great to see how the high-level concept of a more ethical business resonates in everything they do.
Expect more scrutiny of an organisation's CSR track-record from customers and potential employees in 2020 – particularly from millennials.
Acquisition of smaller MSPs
In 2019, 3 out of 15 of our partners merged or were sold. All were long-standing MSPs with robust offerings but a fear for the future.
Whilst budgets may now become unfrozen, clients will allocate most of their budget to larger MSPs, and it will take time for them to engage with the smaller partners (normally when the larger agencies fail to deliver).
However, these niche companies are usually the ones that will provide a higher level of service at a more affordable price. If brands fail to support smaller companies in early 2020, many MSPs will be looking for partnerships to ensure their survival.
A Big Thank You
Thank you to everyone who has supported us this year. We wish all our clients, contacts and supporters a restful festive break and a highly successful 2020.
We look forward to working with you in the coming year to ensure you gain greater value and insights from your data management and your marketing and sales analytics. Do contact us for an initial chat to get your plans underway.