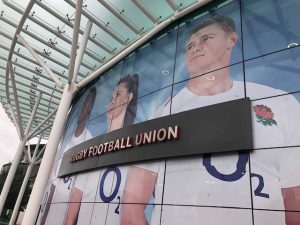 It was great to catch up with some old faces and meet some new ones at the DCA annual summit held at Twickenham Rugby Stadium.
Sentiments by keynote speaker Kevin Hilstrom (Mine that data) were echoed by Kevin McSpadden (More2) and Amanda Griffiths (Market Reach). In essence consumers are not tied to one channel, in fact in the past few years we have seen the number of channels grow with more places to spend your marketing budget; and that looks like it will continue.
This means that attribution remains a key topic for all. With all three using a customer based (micro/bottoms up) approach where you look at the mix of channels each person uses to determine spend. Many of the methods described were covered (and enhanced) in our recent attribution guide (part 2).
Kevin Hilstrom answered the question, [how to include brand awareness in your marketing mix], by saying (simply) don't bother. Allow a percentage of your budget for brand and wait 1-3 years to see the effect. A bold move, but he does have a point.
The drive behind this was that he also states how marketing teams are becoming leaner, with an increase in outsourcing to agency's offering quick tactical wins. This is reducing the brand loyalty and that then impacts LTV.
This is something that I really agree with, the thought behind our product WebFusion is that we need a single source of data, which can grow and adapt as new channels come on board. This is a strategic solution, that will provide long term benefits and the ability to adapt with the business over time. In fact it would help enhance the approach and address some of the core issues raised by the three speakers.
Congratulations to all the speakers at the conference, it was great to see the diversity and passion for all things direct commerce. I look forward to the next event.
Howard Thompson – Fusion Analytics MD & Chief Data Evangelist