What a great day at Epsilon (Abacus) insight day.

For those of you unfamiliar with Abacus, they are a data cooperative, acting as a central point to 200+ brands looking to share knowledge and insight. As part of their offering, these brands will share their customer database (in a GDPR compliant manner) allowing each other to contact "top prospects". To identify the top prospects they use processes similar to our list rental modelling platform to get the right message to the right consumer.
Dylan Jenkins (Epsilon VP & commercial director), set the day off to a roaring start. The purpose of the session was to share ideas and best practice. It was great to hear the new products and services available within Epsilon and also the new opportunities stemming from their new owners Publicis. Dylan also did a great introduction to Sam Conniff who suggested we all be more pirate.
How to be more pirate?
The general idea here is that we all need to break (or severely bend) the rules, so that we are constantly pushing ourselves. He even went so far as to say that if we are not nearly fired once a year we are doing our jobs wrong.
It was interesting to look back in history, and hear about different pirates and other groups of people that broke rules. For example, ex-slaves and suffragettes. These are the people that we remember and who manage to (sometimes) change society for the better.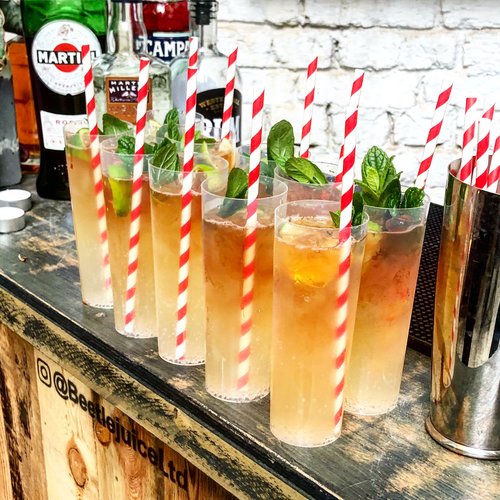 Overall, pirates were the origin for several good trends we recognise today: Dual governance, pensions, equality (pay), flat structures, and most importantly cocktails!
Currently there is a trend towards less exploitative, and more socially conscious organisations. Social enterprises like Good Karma Media are taking great steps to provide an ethical solution, in their case by donating part of their profits to good causes. So perhaps they are the pirates of this day and age?
Fusion is also a "disrupter", and a little pirate in our own way. We looked at "standard" ways brands collect and organise data and feel it is wrong! In so many organisations we see a separate digital and offline marketing department, which creates a division between the various marketing channels. Hence why we see our tool WebFusion as the meeting point between online and offline. It enables teams to finally all work from the same page.
Sam's suggestion for us to be more pirate is to list 3 values that you have. For marketers this should be about putting your customers first. To do that these days you need the right data – so it looks like Fusion is on the right track.
DMA – Name change
Tim Bond from the now called Data and Marketing Association (previously Direct Marketing Association), shared the key trends over the past year.
It was interesting to hear how people are favouring start ups and new ideas – even traditionally "big business" services like banks and telecoms. Given that these organisations often build their infrastructure using similarly larger organisations' products and services; it goes to show how brands are developing an appetite to be more nimble.
Brora is a fashion brand with strong Scottish roots and a passion for sustainable fabrics.
With an impressive customer base they were looking at how to engage with lapsed customers. Here are a few learning points from them:
A real commitment to promote their USP: Made in Britain, and Sustainability

Communicate values to customers

De-dupe customer data – in Brora's case they only mailed 1 item per household. This saved £10k per annum

Using external data, they saw a 22% reactivation by carefully selecting good prospects

But also even in good campaign cells of active customers there were suppression opportunities, i.e. people who look like 1 time purchasers
Whilst this is possible with external data, we would also suggest, that you look at internal data. With WebFusion we can identify both old prospects looking at your site, and new prospects that are not! Having that data internally can help improve communications, and can be a lot more cost effective.
Three things you can do with your own data now are:
Separate sale (or discount) and non sale (full price) customers

Understand the purchase cycle

Use insights such as contact history
The panel discussion
An insight day is not complete without a panel discussion. This one was led by Andrew Wilson, a Mail Order consultant.
The discussion was really comprehensive, covering a wide range of topics including:
the impact of Brexit (most people just wanted it done),
consumer trends being impacted by world events (like the Rugby), and
innovations on the High Street, such as till-less shops designed only to demonstrate products. This is perhaps an idea with real potential given the 3% downturn in bricks and motor trade for the last year.
Many thanks to; Louise Salt (Crew), Ken Jones (Clogau – who gave a great shout out to XCM), Jessica Franklin (jigsaw) and all the others for their views.
If you want to learn more about insights in the industry, or just want to chat, please do get in touch with us at info@fusion-analytics.co.uk