Regain more control over your communications
---
You can get an abandon cart email process set up for as little as $10 per month with MailChimp. These simple trigger based communications can add great value to your business and help conversion, by emailing people that have added items to a basket but not converted. But! As you start to think strategically about your campaigns, you may want to consider a more sophisticated approach.
Why do we need more than a trigger based solution?
Customers are wising up to triggers, often testing behaviours in order to set off a discount trigger to get the products they would buy anyway – but cheaper.
As marketers attempt to introduce more integrated campaigns, it is easy to get contradicting messages. For example, you may identify a customer as a great prospect for your new line of Navy Blue Shorts, sending the product driven message (justifying a higher cost) across a mixture of expensive offline direct mail and social media re-targeting. However, your offer in abandon basket-prompt emails may be sending conflicting messages suggesting last year's discounted Navy Blue Shorts.
How does WebFusion support abandon baskets strategically?
WebFusion data can be fed into your Single Customer View, or campaign management system, from here communications can be controlled centrally.
The information we send across can include over 50 fields relating to the number, source and length of visits, as well as content viewed and actions complete.
In the examples in the image WebFusion identifies different types of "hot leads" that the business may want to target differently. In this case we have split them:
New customers (people that have transacted in the past week for the first time)
Reactivated customers (people who have not purchased for 12months but have been on the site in the past week)
Loyal customers (those that keep buying and visiting, that should be treated like the VIPs they are)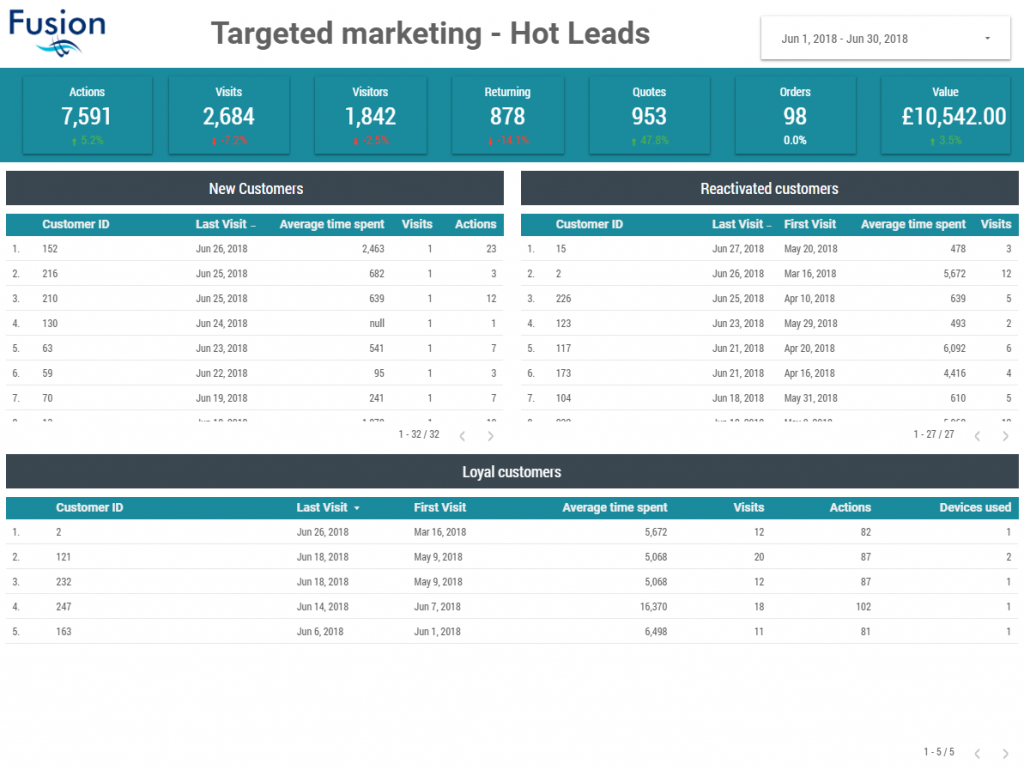 Have all your customers data at your finger tips
Underneath all of what you see in WebFusion is the actual individual actions and visits of each person.
For those without a Single Customer View, or people who handle more 1 on 1 communications with customers you may be interested in our customer services dashboard.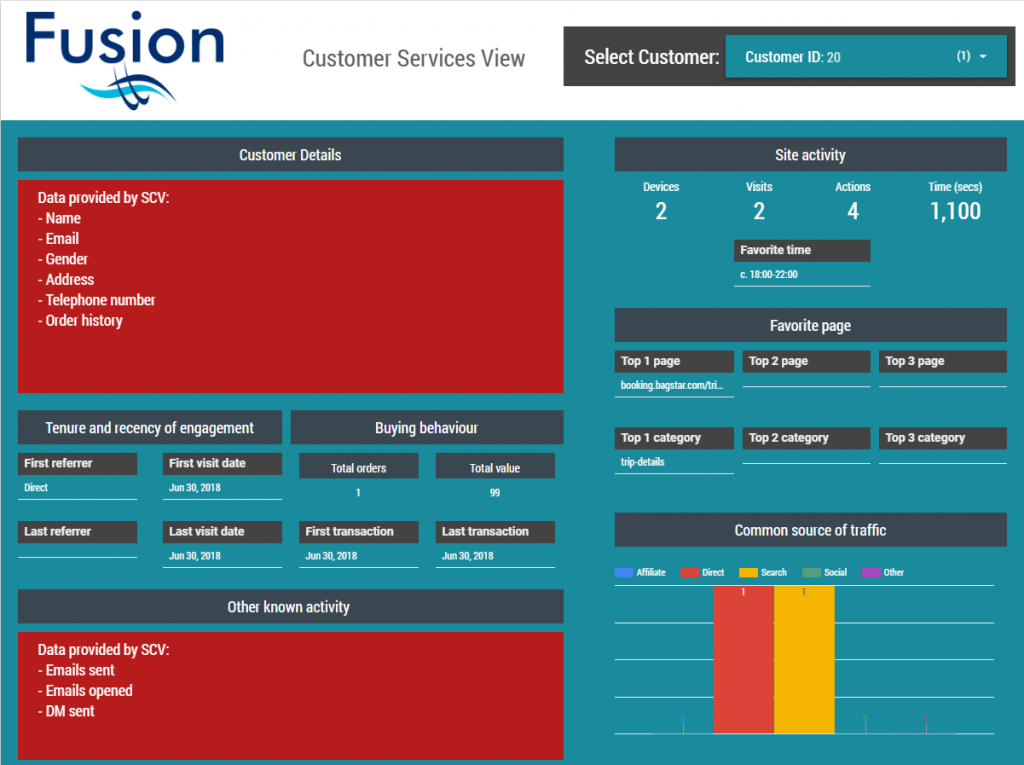 This can allow you to see all of the actions, sources, content viewed, orders placed, emails & direct mail sent – in one location.
This can support you:
Decide what to say initially with a prospect
Upsell or cross sell different products
Understand the journey that they have had to date