Back in September 2021, the Government launched a consultation in a bid to reform digital competition and data protection.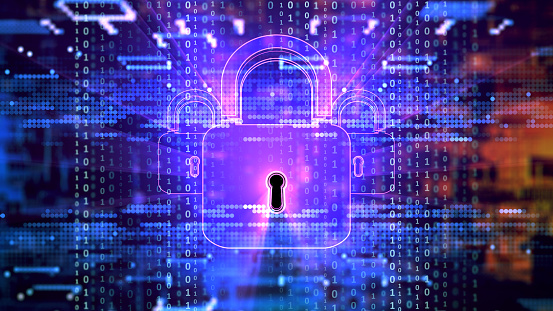 The consultation focused on key regulations that impact organisations communicating in the digital space:
The data protection regime (GDPR 2018)
Privacy and Electronic Communications regulations (PECR)
Data protection act (DPA 2018)
The idea behind the reform is two-fold; For the consumer it seeks to enable them to have more control over the use of their data, avoid nuisance calls and gain greater clarity on how they can access and benefit from sharing their personal data.
For the organisations, the focus is on protecting data responsibly, increasing automation, improving productivity and enabling data sharing on an international basis.
In the Queen's Speech delivered on 10 May 2022, the Government confirmed its plans to create new competition rules for digital markets, it also reaffirmed its commitment to reform the UK's data protection regime.
What form the resulting legislation will take, is not yet clear. Some initial principles have been consulted on and a decision to pursue or not has been agreed. Final confirmation of the consultation's conclusions has yet to be announced – see Data: a new direction – government response to consultation – GOV.UK (www.gov.uk)
Implications for data teams and marketers
So, what does this mean for Data and Marketing remits and how should organisations prepare? Here are our initial thoughts on the implications of the proposed legislation.
For data storage and processing
There will be potential changes in how organisations process personal data and how they create international data flows. The aim here is to utilise data better to enable joined up services and a privacy management programme overseen by a senior person in the organisation. This is intended to give organisations more flexibility in how they design and create data streams, rather than a tick list approach.
For the public sector specifically, there will be the creation of a data ecosystem to join up to. This is intended to improve government service delivery.
For analytics and programming
For Artificial Intelligence (AI) and machine learning, a white paper on governance will be brought out to help organisations build and deploy AI responsibly. The paper is expected to allow the use of personal data to manage bias in datasets.
For marketing
The current plans propose to limit the amount of subject based requests and remove cookie banners for non- intrusive purposes on websites (such as measuring traffic to a web page).
A browser-based consent solution to avoid constant pop-ups has also been mentioned. This would remove the requirement to consent to cookies, and instead have a clear opt-out ability for individuals.
The proposals also suggest having a soft opt-in for organisations, where someone has bought a product/service from them in the past (this extends to charities); as long as there is the ability to opt-out.
The government will also create a list of legitimate interests for which companies can use personal data without using the balancing test. This test looks at where the processing of the data outweighs the rights of the data subject.
As we mentioned before, the details of all these developments are still being worked out by the Government. They do, however, represent some potential improvements for the public sector and charities in providing a more joined up service and being able to communicate.
For data teams and marketers, it could mean a better understanding of target audiences without cookie consent. Longer-term they could also gain more insight from consumers where a solid opt-out framework is in place.
Looking ahead
Whatever form the final legislation takes, it will be important for organisations to have clarity over their data and processes to be able to comply with the latest rules. Many organisations we work with come to us because they need to integrate and harmonise disparate data silos and bring data into a centrally controlled system. Being clear on where your data is across the organisation, and how the rules affect how it's used going forward, will be crucial.
Our data consultants are following the developing legislation and we will be sharing more insights and summaries as the Government position becomes clearer. If you would like to chat about your organisations data arrangements in preparation for the changes ahead, please do get in touch.